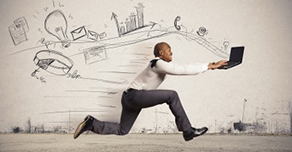 You're a COPYWRITER who's tired of running after clients and is looking to improve your email copywriting skills, expand your business with bigger and better email marketing services, and quickly and easily create emails and autoresponders that generate big profits for your clients...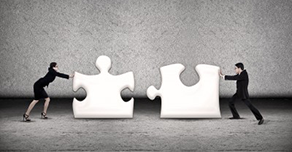 You're a MARKETER who's trying to solve the email marketing puzzle in your business and needs a plug-and-play system that not only creates the best possible email and autoresponder copy, but makes the entire email copywriting process quick and easy so you can focus on your customers more...
So Who is Jay White, the Email Copy Guru?
Direct Response Marketing Guru Alex Mandossian calls me, "The best autoresponder copywriter I've ever seen"...
Leading Internet Marketing Expert Rich Schefren confesses, "I literally begged him to be my exclusive copywriter"...
Multi-Million-Dollar Product Launch Maven Jeff Walker states, "I'd like to keep him locked up as my secret weapon"...
And Motivational Speaker and Life Coach Stephen Pierce says, "If you're looking for high-quality, relationship-driven emails that pull massive click-thrus, hire this guy!"
That's me--Jay White--a leading direct response copywriter who has spent much of my career crafting sizzling hot emails and follow up autoresponders for the biggest names in the direct response and internet marketing world.
I honed my copywriting skills in the radio and catalog markets, so I know how to make a big impact using shorter, hard-hitting copy. My unique writing style and talent for building a "bridge of trust" with prospects make me one of the most in-demand specialty copywriters in the business today.
In 2009, I released "Autoresponder Apprentice" and "Email Copy Made Easy", two highly-touted email copywriting programs in conjunction with the American Writers And Artists Inc. These in-depth programs teach both copywriters and entrepreneurs how to craft the most highly effective emails and autoresponders possible. They're among AWAI's biggest selling products ever.
Since then, I've been traveling nationwide, teaching and coaching others in the fine art of email and autoresponder copywriting, as well as consulting with companies on how to create emails and autoresponders that achieve high open rates and massive click-thrus. If you're looking to improve your email marketing results, make sure you check out my FREE offers in the bar on the right, and let's talk soon!
Specialties: email marketing
email copywriting
autoresponder copywriting
copywriter training
copywriter coaching